Sometimes periodontal disease can permanently damage the jawbone that supports the teeth. Tooth extraction can also cause loss of bone around the extraction site. Bone grafting can fill in the height or width of the jawbone, correcting defects in the bone and stabilising your teeth.
How can bone grafting help my oral health?
Bone grafting can help stabilise your jaw and restore a proper foundation for your teeth. This procedure can also help correct deformities due to accidents.
Bone grafting can also limit or prevent bone recession due to disease or other causes.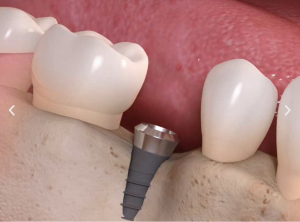 Implant is placed in an area of deficient bone.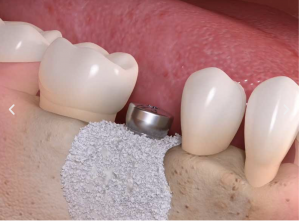 Bone grafting material is applied to the area to restore the bone and facial contour.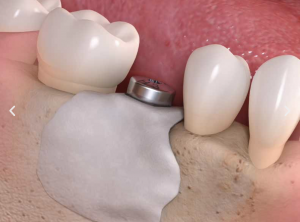 Over time bone is created in the deficient area.
For more information or to book a consultation call on 01892 522 297.
< Back to Treatments