The role of our dentist in Tunbridge Wells for maintaining a happy, healthy smile
13 March 2023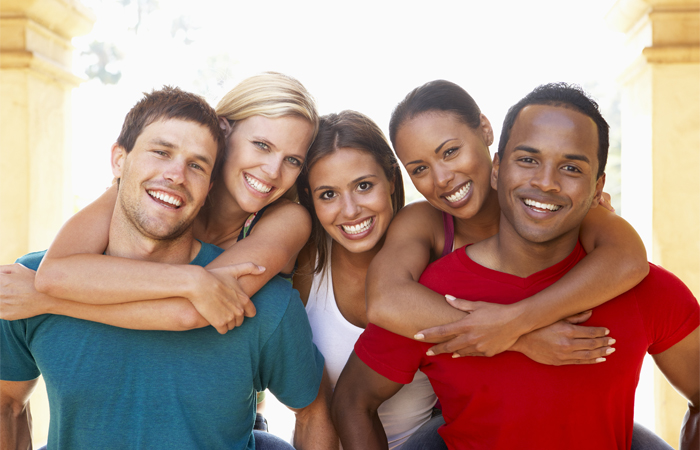 The way we feel out about our teeth can have a huge impact on our daily life, our mental health, and our overall well-being.
If you are unhappy with the appearance of your teeth, then this may prevent you from smiling comfortably, it may affect your self-confidence, and it may even result in increased social anxiety. There are many factors which can affect the appearance of your teeth; you may be embarrassed by the colour of your teeth, or you may be affected by crooked or wonky teeth. Some people have gaps between the teeth which make them feel uncomfortable whilst others may have chipped or broken teeth. Tooth loss is also another great cause of concern; not only does missing teeth affect the appearance of your smile, but tooth loss can also have a significant detrimental impact on your remaining teeth.
Dental treatments and procedures to meet your unique needs
Thanks to advances in dental technology, there are treatments and procedures available to meet all your individual dental requirements. These treatments and procedures are designed to improve the aesthetic appearance of your smile, resolve any dental health issues, and promote better dental health for the future. If you are unhappy with the appearance of your teeth, concerned about your dental health, or looking to maintain your healthy teeth and gums, then consider speaking to our dentist in Tunbridge Wells and find out which treatments and procedures are suitable for you. Our dentist in Tunbridge Wells can put together an individually tailored treatment plan that will address all of these issues, including making sure that your teeth appear clean and white, that they are healthy and free of tooth decay or gum disease, and that there are no underlying issues which may cause dental complications in the future.
Our dentist in Tunbridge Wells will provide preventive dental care which includes visiting the dentist for a routine checkup at least once every six months, followed by a hygienist appointment to remove the plaque and tartar from your teeth and look for signs of gum disease. There are a range of general treatments that are available to help patients who are currently suffering from cavities, tooth decay, or gum disease. Restorative dental treatment is available for patients who have irreversible damage or have missing teeth, and cosmetic dental treatments are available for those who want to improve the appearance of their smile. Your treatment plan may include different types of treatments, or you may be able to address all your needs with a single procedure; our dentist in Tunbridge Wells will be able to decide what is the best solution for you. Do not suffer in silence, make the most of the wonderful dental technology that is available for you and a huge range of treatments and procedures that have been designed to target all your individual needs. Remember no smile is too difficult to fix, so speak to our dentist at Woodbury Park Dental today and find out how we can transform your smile for you.