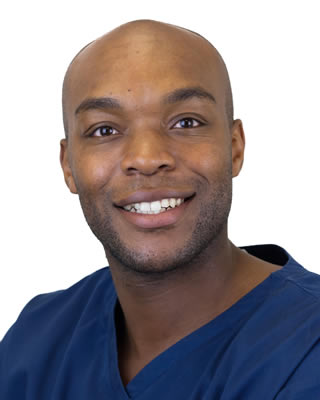 Dr Phil Gardiner
BSc(hons), BDS
Principal Dentist
GDC No. 177906
Phil became the principal dentist together with his wife in 2019, concentrating on two key areas. The first area that Phil focuses on is patient satisfaction. Phil continually ensures that all of the dentists that work with him work to a standard that he is proud of. By putting all patients first and ensuring that everyone is listened to and understood, cared for and given a first class service. Phil makes sure that each and every patient leaves the practice having received a level of care he himself would have wanted to receive.
With a soft and gentle approach, Phil has gained the admiration of thousands of patients from all over the UK, Ireland, Africa & USA. With many years of experience in implant, sedation and general dentistry, Phil has learnt to put all of his patients at ease.
Phil started the diploma course in Implant Dentistry at the Royal College of surgeons in 2017 and is now enrolled in the Implant Dentistry Masters Degree Programme. Phil receives referrals for implant treatment from all over the south of the UK, from Cardiff to North London and has lectured and presented cases internationally.
Phil is also the founder and clinical director of dental implants.london which is an implant referral and education platform for dentists.
Phil's other area of concentration is to ensure that Woodbury Park Dental Practice is a place where his staff can be proud to work. He believes that his staff spend more time at work than they do at home and this means that they need to be happy. By looking after the staff and dentists Phil knows that his patients are receiving the best care.
Phil is a SAAD trained sedation dentist offering safe and effective intravenous sedation for all treatments for nervous patients.
Phil is also a member of the Association of Dental Implantology (ADI), the British Society of Advanced Dentistry (BSAD) and the Faculty of General Dental Practice (FGDP UK).
< Back to Team