Benefits of dental implants in Tunbridge Wells
09 November 2022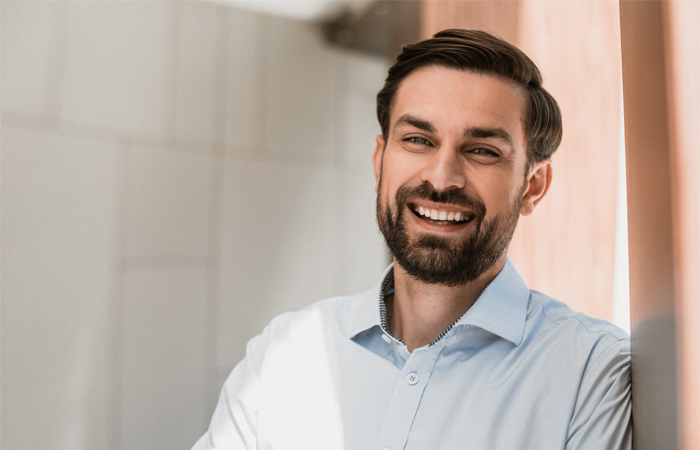 More and more people than ever before are replacing their missing teeth with dental implants in Tunbridge Wells as a permanent solution to their tooth loss. If you are still unsure whether or not you want to replace your missing teeth with dental implants in Tunbridge Wells then read on and find out about some of the significant advantages that dental implants can have on your life and in comparison to other dental prosthetics.
Dental implants are like your natural teeth
Firstly, dental implants have been designed to look and feel like your natural teeth. The implant itself is embedded into your jaw and the crown can be designed to match your natural dentition. They help to maintain your facial structure and restore the youthfulness in your face which may have been lost as a result of tooth loss. Dental implants are strong and sturdy and you can speak, eat and drink as you would with your natural teeth; no one will notice the difference with dental implants in Tunbridge Wells. This is in comparison to dentures, which are used commonly by the older generation to replace missing teeth. Dentures may slip out when you laugh, cough or sneeze, and also prevent you from enjoying the foods that you used to prior to tooth loss. With dental implants you can enjoy your favourite foods again!
Dental implants are an enduring replacement for missing teeth
Unlike other dental prosthetics like bridges and dentures, dental implants in Tunbridge Wells are designed to last for the rest of your life. Even the first dental implant surgery that was carried out more than 50 years ago lasted until the patient's death. It is a durable method of replacing missing teeth. With dental implants you can maintain good dental hygiene as you can brush and floss around the implant as you would your natural teeth. Another benefit is that unlike natural teeth, your dental implants cannot develop cavities and by visiting the dentist on a regular basis you can help ensure that your teeth and gums remain healthy and strong.
Dental implants have a positive impact on your surrounding healthy teeth. Tooth loss can often cause a weakening or a shift in position of your remaining teeth, however, the implant is securely anchored into your jaw and this prevents the slipping or shifting of the adjacent teeth.
Dental implants for you
Speak to our dentist at Woodbury Park Dental today and find out if dental implants could be the ideal solution for you. You will need to book an appointment for a thorough examination of your teeth and gums to begin with. Our dentist will assess your teeth for any signs of decay or disease, and the site of the missing tooth will be examined. You need an X-ray to assess the health of your jawbone and an individually tailored treatment plan will be put together for you.
Dental implant surgery can take up to 6 months to complete, but as mentioned above you will have a replacement tooth possibly for life. Speak to our dentist today and address your missing teeth sooner rather than later to prevent complications and promote better dental health in the future.