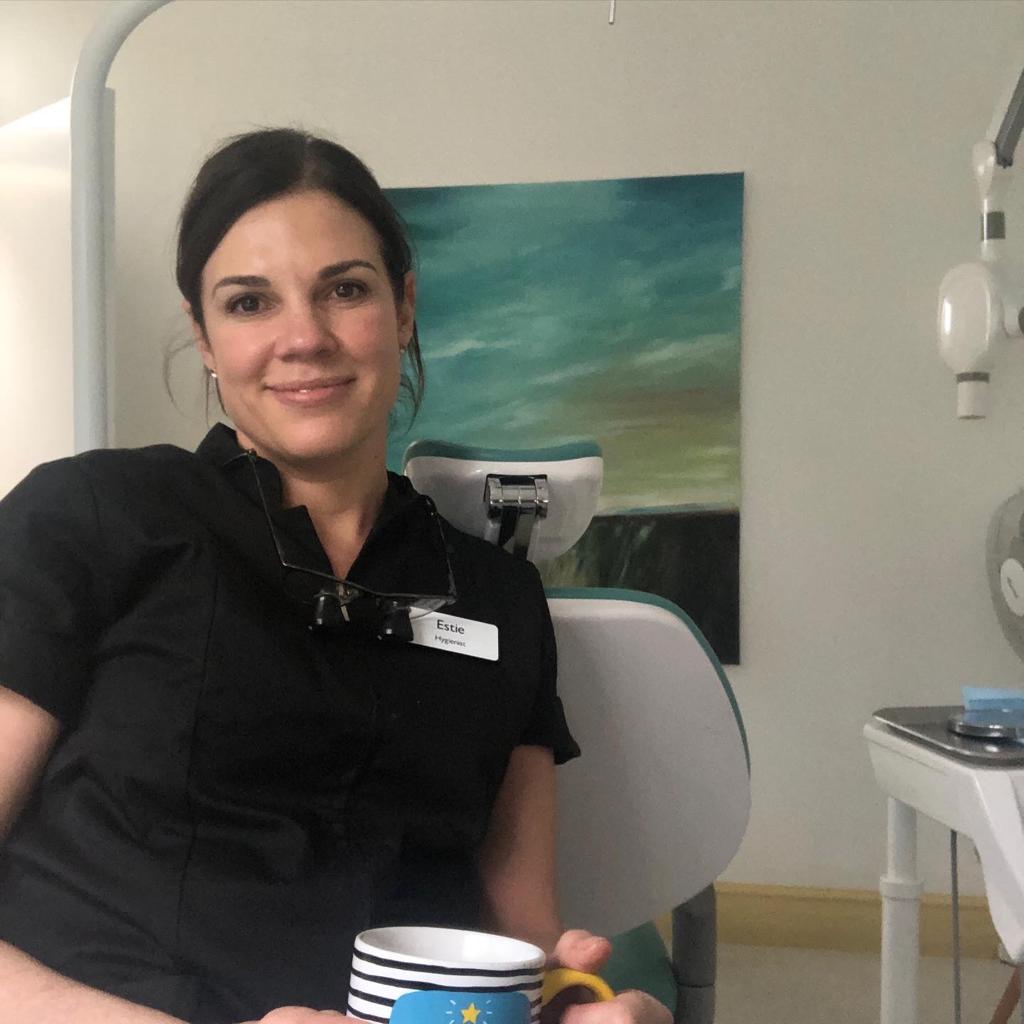 Estie Claassen
GDC No. 5766
For those of you who already know me, I am delighted to be back at Woodbury Park after my two year hiatus. For those who do not know me… I was a dental hygienist at Woodbury Park for 16 years. I will be working from Mondays to Wednesdays, plus one Saturday morning a month.
Estie first qualified as a Dental Nurse in 1996 in South Africa, and is now also dually qualified as a Dental Hygienist – from The University of Pretoria(1997) and Guys and Kings Hospital in London(2001).
Estie has been working at Woodbury Park for over 16 years and she has gained lots of experience in treating mild to severe gum disease and finds it very rewarding to have the confidence to reassure patients of a positive outcome.
Estie's main goal in her work is to connect with her patients, getting to know the whole person, not just treating the symptom or disease. She believes that a positive relationship with a patient will be the best foundation to ensure great treatment outcomes.
Estie is very interested in the connection between inflammation, ageing and disease. Educating patients is Estie's passion, that not only includes oral hygiene instructions, but also discussing other health concerns which may be contributing to the patient's specific problem, and also giving advice on nutrition and alternative therapies.
Apart from Dental Hygiene Estie is also a bit of a skin fanatic and is currently training in advanced skin health care. She can testify from experience that skin problems are not far off from gum problems, since both can be traced back to inflammation elsewhere in the body. Estie's belief is that healing from the inside out can have a massive effect on skin and gum health.
In her free time Estie loves spending time with her husband Pieter and three boys Calvin, Brady and Hunter.
< Back to Team