A smile makeover for beautiful and healthy teeth
11 November 2021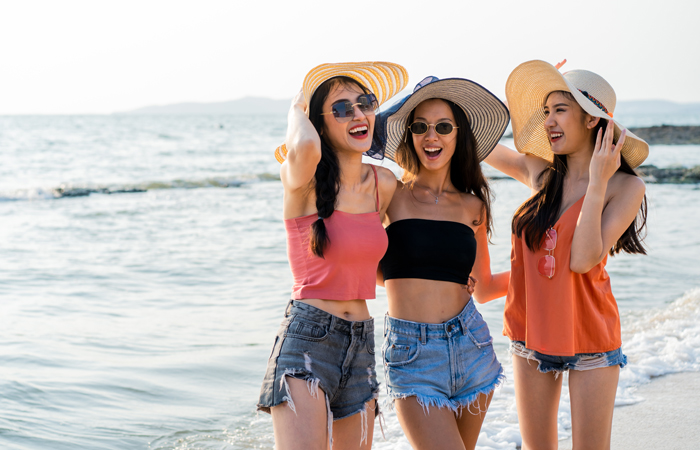 There are many factors which can affect your oral health, including poor dental hygiene, which can result in an array of dental issues and affect the appearance of your smile as well. An effective dental hygiene routine which has been instilled into you from an early age, alongside regular visits to our dentist in Tunbridge Wells, here at Woodbury Park Dental, are paramount for healthy teeth and gums and a beautiful smile. Over the last two years many people have neglected visiting the dentist, so it is important that you get back into a routine of visiting our dentist in Tunbridge Wells frequently, to make sure that your teeth are clean and strong, and that your gums are healthy and free of any underlying dental issues.
If you and our dentist are both happy with the health of your teeth and gums, then you may wish to consider improving the appearance of your smile. Here at our practice we are experienced in dealing with all the aesthetic aspects of your mouth. Speak to our dentist in Tunbridge Wells today to book an appointment for a comprehensive examination of your teeth and a consultation on the ways in which you can improve your smile. Our dentist in Tunbridge Wells will carry out X-rays and three-dimensional scans of your teeth and will be able to create an accurate visualisation of how you may benefit from a smile makeover.
What does a smile makeover involve?
A smile makeover is a combination of techniques which work together to address the aesthetic issues of your teeth, to transform your smile completely. If you do have any underlying dental issues then these will need to be addressed prior to any cosmetic dentistry. A typical smile makeover consists of correcting the alignment of your teeth, brightening them using teeth whitening procedures and improving the overall appearance and health of your teeth in general.
If you suffer from crooked or misaligned teeth then speak to us to find out about the different treatment options we have to offer, to help create a straighter smile for you. Invisalign is a highly popular and well-established method for correcting the misalignment issues of your teeth here at our dental practice. Smilelign is another popular form of teeth straightening we deliver and we also offer Six Month Smiles, which is also a quick and effective method of creating a more symmetrical and neatly aligned smile. Straightened teeth are easier to maintain and keep clean, because when your teeth are aligned correctly there are less
hard-to-reach areas in which plaque and tartar may build up, therefore treatment helps promote better oral health too.
Once you have aligned your teeth and are happy with the appearance of them, then you may wish to speak to your dentist about having your teeth whitened, to help enhance your smile further. Teeth whitening is a well established and highly popular form of cosmetic dentistry, so speak to our dentist today to find out about the different options available for whitening your teeth with us.